Since April 1, 2020, The Marathon COVID-19 Assessment Center has been providing local access to COVID-19 testing, including PCR tests/nasal swabs, to anyone with symptoms of COVID-19 as per provincial guidelines.
With the surge in cases that is currently being experienced across the province, the public health system in Ontario no longer has the capacity to test everyone with symptoms of COVID-19. Eligibility for publicly funded PCR tests is now being limited to symptomatic individuals who are at risk of severe illness from COVID-19 and to individuals who work in high risk settings, including hospitals, long-term care, retirement homes, some congregate living settings, and other settings as directed by local public health units. According to Dr. Moore, Chief Medical Officer of Health, "this updated eligibility will ensure that those at highest risk of severe outcomes and those caring for them have timely access to test results".
Moving forward, individuals with symptoms of COVID-19 who don't meet the new eligibility criteria (listed below) should assume they are infected with COVID-19 and isolate for 5 to 10 days, depending on their risk and vaccination status. For more information on what to do if you have symptoms or have been exposed to COVID-19, please visit the following website: https://covid-19.ontario.ca/exposed.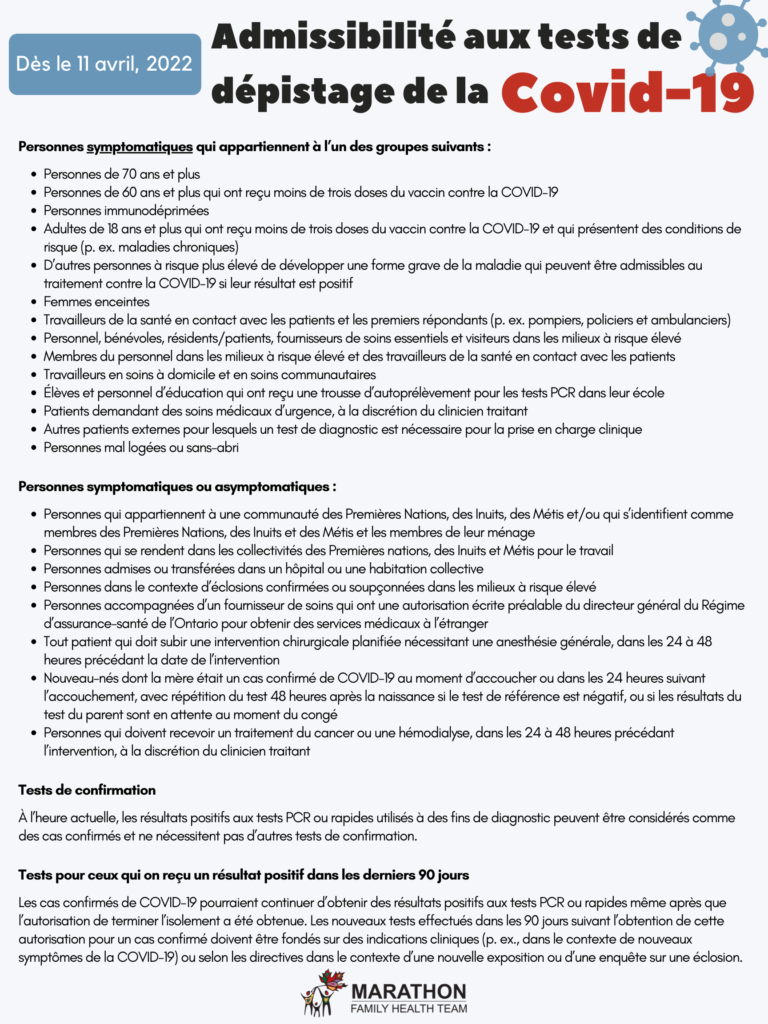 You can learn more about specifics here.