Looking to enroll as a patient at the Marathon Family Health Team?
Please complete the following New Patient Enrollment Form.
How to get to the clinic:
Marathon Family Health Team (the clinic) is located at 22 Peninsula Road (click here to view a map). The clinic is located in the second (top) floor of a shared two story building. To access clinic entrance and parking lot, please go to the back of the building.
If you have any issues finding the clinic, call the clinic prior to your appointment at 807-229-3243 for assistance.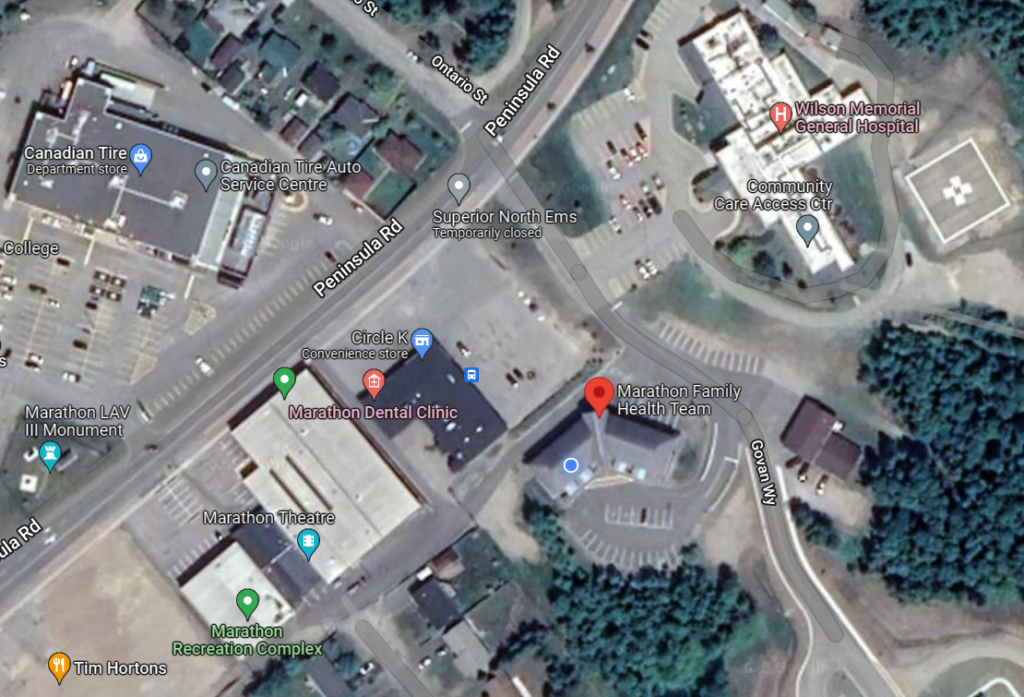 For your visit you should bring:
Your Ontario Health Card
Name, Address, and Telephone # of someone we can contact in the event of an emergency.
A list of medicines you are taking now.
A list of your relevant medical history (chronic conditions, allergies, immunizations, previous illnesses and/or surgeries)
Any letters, reports, tests, or x-rays that your referring doctor may have asked you to bring.
This information will allow you to properly complete the New Patient Questionnaire that you will be required to submit (see below).
Relevant Information